ZOOM! Whitening is a bleaching process used across the world to remove stains and lighten the discoloration of your teeth. Lifestyle choices like smoking, and food/drink consumption habits like tea, coffee, wine, etc., can lead to stains and discoloration. Aging can also be a contributing factor. In any case, the tooth discoloration and stains can hamper your facial aesthetics, and you might feel conscious of talking or smiling in public.
The ZOOM! Whitening procedure uses advanced technology that speeds up the bleaching process. The whole procedure takes less than an hour, and it is super-efficient. Contact us at Kinga E Rogowska Family and Cosmetic Dentistry to get your pearly white teeth using advanced technology in a single visit to our dental office.
What are the benefits of ZOOM! Whitening treatment?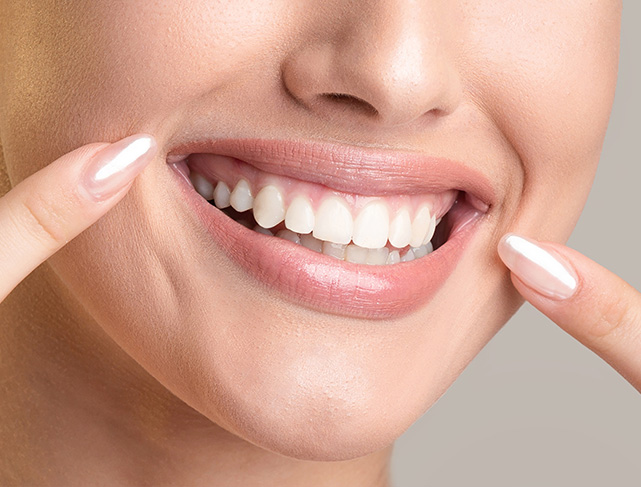 Fast results- The highlight of the ZOOM! Whitening treatment is that it gives noticeable results within an hour after you visit the dentist's office. Thus, you can easily fit this whitening session into your busy schedule and get that pearly white perfect smile.
Sensitive teeth- Having sensitive teeth does not mean that you cannot get your teeth whitened. You might experience slight discomfort during the Zoom whitening treatment, but that will give you those white teeth in no time.
Amazing results- The Zoom whitening treatment can give amazing results by making your teeth up to eight shades lighter.
Painless- It is a safe and painless cosmetic dentistry procedure that will bring more confidence to your smile.
Who is a candidate for Zoom! Whitening?
An ideal candidate for teeth whitening should have healthy teeth and gum conditions without any fillings and restorations. If you wish to get your teeth professionally whitened, consult Dr. Rogowska today. She will thoroughly examine your mouth before deciding whether you can undergo this treatment.
Getting Zoom! Whitening in Hollywood, FL
Dr. Rogowska of Kinga E Rogowska Family and Cosmetic Dentistry has received extensive training in cosmetic dentistry, and she is one of the leading specialists in the field. Contact our dental office in Hollywood, FL to get the pearly white smile you have always wanted. You can give us a call to schedule an appointment easily.