Dentures & Partials
Dentures are the removable replacements for your missing teeth and the tissues surrounding them. These are a set of artificial teeth that look very similar to your natural teeth and restore your oral functionalities. Patients can lose their natural teeth due to various reasons, like:
severe malnutrition
genetic defects
poor oral hygiene
trauma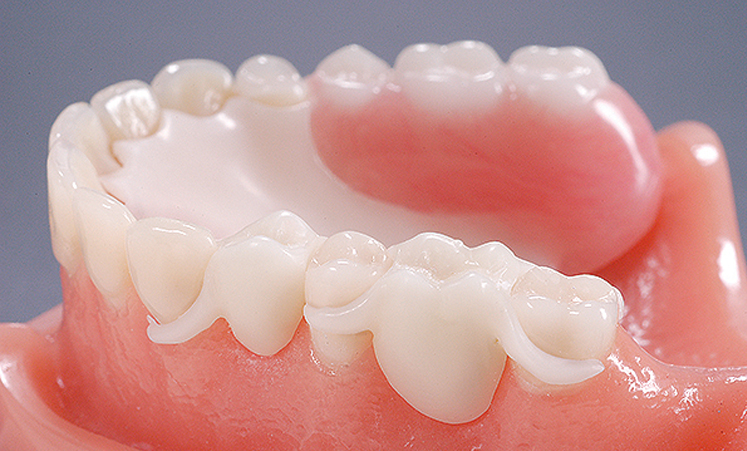 Kinga E Rogowska Family and Cosmetic Dentistry offer customized dentures that would fit your mouth perfectly. We offer high-quality dental appliances, and our experienced dentist Dr. Rogowska will perform all the necessary treatments that will help to make your teeth more aesthetically pleasing and functional.
What are the benefits of dentures and partials?
Complete dentures help when all of your natural teeth are missing, whereas partials are used when several but not all of your teeth are missing.
Both of them help to restore your oral aesthetics and functionalities.
Full dentures help reduce jawbone erosion, whereas partials prevent the nearby natural teeth from shifting from their position.
What are the different types of dentures?
Depending on the number of teeth you are missing, your dentist would recommend one of the following:
Complete dentures- It helps in restoring your smile when all of your natural teeth are missing. It is made of a plastic base that is pink in color and replicates your gum tissues. These are either removable or attached to the dental implants which are surgically placed in your jawbones.
Partial dentures- These are either made of plastic base or metal framework supporting the number of teeth that need replacement. These are held in place by clasps and are adapted carefully around your natural teeth.
Who are the ideal candidates for dentures and partials?
Dr. Rogowska at Kinga E Rogowska Family and Cosmetic Dentistry recommend dentures and partials for patients suffering from the following conditions:
All the teeth are missing.
Most of the teeth but not all natural teeth are missing.
Broken, chipped, or brittle teeth, along with missing teeth.Our dentist will thoroughly examine your teeth and oral conditions before deciding if dentures and partials are the ideal solutions for you
Getting dentures and partials in Hollywood, FL
If you have missing teeth and want to get dentures or partials to restore your smile, contact us at Kinga E Rogowska Family and Cosmetic Dentistry. Our state-of-the-art practice in Hollywood, FL, is equipped with the latest technology to give you the best treatment in a comfortable environment. To know more, you can call our dental office directly.