Smile Makeovers
The smile makeover treatment is self-explanatory. It gives a whole new makeover to the way your smile looks and functions. The process uses one or more cosmetic dental procedures to provide you with the smile of your dreams. The standard treatments used during a smile makeover treatment are:
Dental veneers
Composite bonding
Tooth implants
Teeth whitening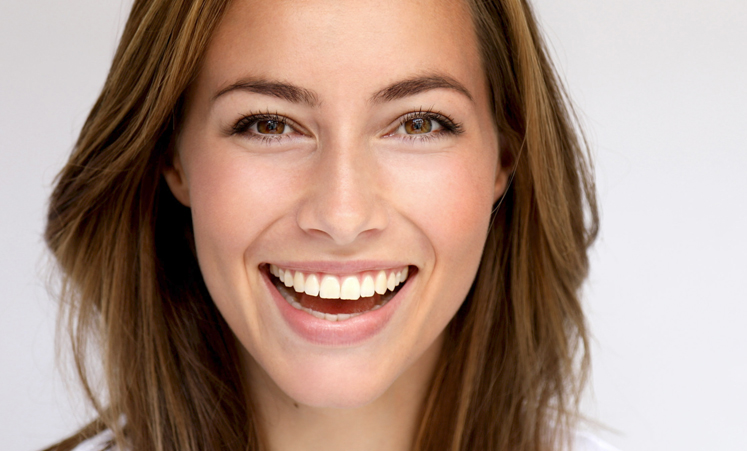 Some components from each procedure can be taken into consideration. And then, according to your overall facial appearance, skin tone, and other facial features, your cosmetic dentist Dr. Rogowska will customize the smile makeover plan suiting your needs and preferences. She will plan and perform the treatment, keeping in mind your unique considerations.
What smile components can be treated with a smile makeover?
Your cosmetic dentist Dr. Rogowska will review different components of your smile and can help to improve the following things:
Tooth Color- Whether you have stained/discolored teeth or cavities, you can use tooth-colored veneers and fillings respectively to match your natural teeth color. This will help improve your facial aesthetics and give you a brighter, whiter smile.
Alignment and spacing- Alignment issues like crooked teeth, overcrowded teeth, or huge gaps between teeth can be rectified using orthodontic treatments such as Invisalign. The appearance of such teeth can be improved using veneers.
Missing teeth- Even if one of your natural teeth is missing, it can hamper your facial aesthetics and oral functionalities. It can affect your bite and cause tooth decay. Missing teeth can be treated using procedures like bridges, dentures, etc.
Harmony and Balance- Chipped, broken, and cracked teeth can be bonded cosmetically to improve appearance. Gums can be cosmetically recontoured to rectify gummy smile issues.
There are several aesthetic components of the smile makeover treatment, like:
Tooth length
Smile Line
Tooth Proportions
Tooth's texture and characterization
No matter whichever feature you wish to improve in your smile, our dentist Dr. Rogowska has got you covered. Fix an appointment with her to get your customized smile makeover plan.
What are the benefits of a smile makeover?
It improves the way your smile looks, and that is why it helps boost your confidence.
It will give you a brighter and whiter smile.
It is customized according to your unique requirements. No two smile makeover treatments at our dental office are the same.
Apart from improving your oral aesthetics, we also work to enhance your oral functionalities.
The treatment helps you create a better first impression.
Getting a smile makeover treatment in Hollywood, FL
If you are looking for an experienced cosmetic dentist to give a whole new makeover to your smile, contact us at Kinga E Rogowska Family and Cosmetic Dentistry. We have a fully-equipped dental office located conveniently in the heart of Hollywood, FL.