Custom Mouthguards
Custom mouthguards are dental devices that help prevent mouth injuries from accidents or playing sports. Teeth grinding is also a serious issue that can cause a lot of pain and discomfort; the customized guards can help to protect your teeth from that as well. Kinga E Rogowska Family and Cosmetic Dentistry offer high-quality customized mouthguards that will fit into every patient's mouth comfortably. Our mouthguards are made from the best quality material that will give you that added layer of protection.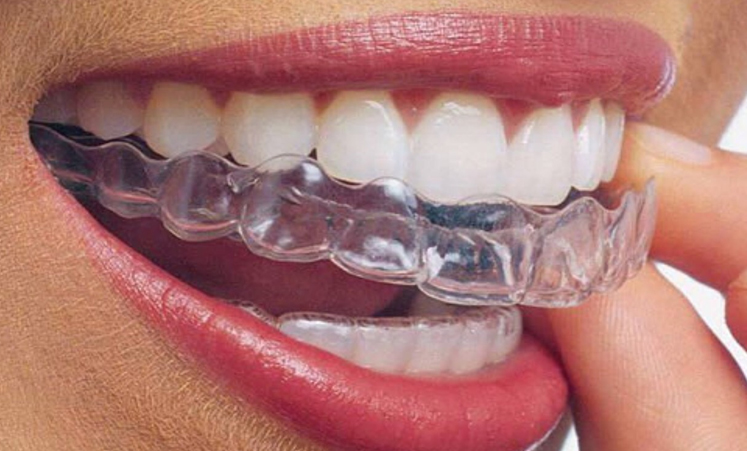 Why would you need our customized mouthguards?
Dr. Rogowska develops customized and exclusive mouth guards according to the shape and size of your mouth. The highlights of our products are:
It is developed according to your preferences.
They offer a high comfort level.
They are available at an affordable price.
They are made using the best quality materials.
We can customize them to give you the desired or needed protection level.
Who are the candidates for custom mouthguards?
People who are into playing sports should get customized mouthguards for themselves. Whether it is contact sports like rugby, soccer, etc., or non-contact sports like cycling, gymnastics, etc., the chances of receiving a blow on your face are quite high. And in case of any such accidents, to prevent injuries, you should talk to your dentist, Dr. Rogowska, and get a mouthguard for yourself.
Contrary to popular belief, you can also wear mouthguards with braces. Patients under orthodontic treatments can also receive a blow on the face, and mouthguards effectively give them that protection.
Getting custom mouthguards in Hollywood, FL
If you want to get customized mouthguards and protect your mouth from any injuries, contact us at Kinga E Rogowska Family and Cosmetic Dentistry. Dr. Rogowska will thoroughly check your mouth and then customize a high-quality mouthguard that will fit you comfortably.